Attn: Business owners of any type, and sales professionals in any field
Get More Clients, Sell More,
& Own Back Your Time!
Finally! Marketing World's Rookie & Pro Dynamic Duo Reveals...
"How to Create Your Ultimate Marketing Plan That Gets Heard, Believed, and Acted Upon by Your Clients... Without Relying on Expensive Advertising & Promotion Costs That Often Don't Work... Even If You Knew Nothing About Marketing Before – And You Can Begin within a Few Minutes Today"
... if you can spare a few short minutes to discover how to flourish and do well right now with a proven,  time-tested, yet high-impact and radically unique process for attracting customers or clients that literally ups your game and the benefits you get from your business and marketing
Dear friend,
Today, I'm going to reveal to you something stinky about business (and making money) in general that's got something to do with...
"You Selling More, and More, and
Much More of Your Stuff or Services
Systematically & Predictably"
I want you to understand that high-caliber business consultants even say...
... THIS aspect of business that I'm about to reveal to you is what makes or breaks almost any kind of enterprise...
– the reason why some cash in day and day out and laugh their way to the bank almost at will, while the others close their doors and go bankrupt.
If you're the type of person that wants to get more leads and sell more of your products, services, consultation, ideas, or anything you want to promote, then this might be the most interesting letter you'll ever read.
Let me explain.
It all started for me one ordinary day last December 2011.  I was at a bookstore shopping for Christmas gifts for family and some friends, when I met John Calub (Philippines' #1 Success Coach).
I find this moment is unique 'coz usually, you'd only see him in one of his consistently jam-packed seminars. He was in our town as a tourist.
Now, if you don't know John, just imagine him like being the counterpart of Tony Robbins (for the thousands of people he gathers to attend his seminars) and Jack Canfield (for being the number one success coach) in the Philippines.
You could say that John is an industry icon. And based on my personal experience, this guy is one of the best salesman and marketer I've ever seen in action (and worked with) up close and personal.
This is John with some of the mentors he's worked with and learned from
I approached him and we exchanged a few words. I told him that I was an advertising copywriter, and that's when he said he needed a copywriter to help him promote his seminars and programs – problem was, I was living six hours away from the capital city and he needed an in-house guy.
Little did I know it would be the meeting that changed my life forever.
I never really intended to try for the job, but I did some bold thinking... and to cut the long story short, I applied for the position early the following year, sent samples of my works, did the initial interview via phone, and the final interview in John's office... and I got in.
With John, I've experienced the most grueling in-house, in-the-trench marketing job of my life so far. I became an overall marketing guy meddling with sales letters, banners, video scripts, social media, email marketing, and more. It was a really good training ground for me.
And the rest as they say is history...
From there I found myself exposed to and mingling with big industry folks - speakers, gurus, experts, etc… both local & international.
Here's me (Dexter Paglinawan) with some of the most prominent figures he's had the chance to meet, interview, observe and study, or work with.
I treasured the moment I had 'coz the more people I met during our jam-packed events, the more I found out that a lot of people would trade places with me if they could – so what I did was make the most out of it.
I observed every guru I met in our events while they were in action. I was like a hunter waiting for their secrets to slip.
I interviewed most of them... master marketers, forex trainers, master salesmen, network marketing top earners, company CEO's, millionaires and billionaires... I was overflowing with acquaintances generous enough to share their business and promotions secrets.
Some of them are now very good friends of mine.
In less than a year, the same secrets I got from them allowed me to stand in front of thousands of people, travel to around the country (Luzon, Visayas & Mindanao), and outside the country for the first time.
Here's me again in some of the seminars we've marketed at John Calub Training, Inc.
And out of all these great folks I met, there was this one guy that became the key to bringing out the "sleeping alpha marketer" in me, and his name is Jay McLean.
Now, if you're the type of person that wants real results in growing your business or sales & marketing career, I want you to stay with me closely here because this is where the exciting part of the story begins...
Jay is a guy who was born in the Philippines but moved to Australia at an early age. Like many others, Jay sought out master his own life in every aspect.
He wanted to be rich and happy.
For him, both are important.
In the past, he run a successful video rental store, a computer shop and internet cafes but none of them gave him what he truly wanted –
To Have Absolute
Control Over His Time
and Destiny
In every one of those businesses he was stuck working seven days a week in order to keep the business going.
Admittedly those businesses did give him a blessing in disguise.  But the time came when he said he had to move on and not be owned by his own businesses.
So, he sold his business, and finally was able to really take the time to study what millionaires and billionaires are doing.
His mind went wondering, asking questions like:
How are making their money in business and still have time freedom?
What were their business monetization strategies?
How are they able to charge more?
What are their marketing tactics?
How do I succeed with my business goals and still have a life?
And so on...
But among the questions, one question stood out in his mind:
Why Do Most Businesses
Go Broke or Get Stuck
Without Growth?
He interviewed millionaires and billionaires (and even wrote a best-selling book about it), researched and reflected on his and his closest business partners' experiences, and he got into one interesting answer:
Most Businesses Go Broke
Because They Never Devote Enough
Attention to Proper Marketing
He was keen to see what the ultra successful did that others didn't .
It's a simple conclusion:
All Businesses Can't
Afford to Ignore
Marketing
One legendary marketer I admire even said that - "all businesses are marketing businesses that just sell a particular product or service."
I remember this quote (thanks to whoever the source is) that has a funny way of putting it - "Doing business without advertising is like winking at a girl in the dark. You know what you're doing, but nobody else does."
Frankly, I have never seen one that sucked in marketing that got away with it alive.
Problem is, it takes some amount of failures: lost time, money, and effort before a budding entrepreneur figures this out for himself. That's why many get lost in the maze and eventually quit the business game.
Sad but true.
The local or small business owner,  or even mid-sized business owner can be sunk down the drain by not really knowing how to efficiently, economically, and systematically target and market to his ideal, ready and able-to-buy high valued customers or clients.
If you're a good sales agent, you know that the most use of your time is when you are selling to the ideal customers or clients who raised their hands waiting to hear what you say and treats you as an advisor... even pre-qualified to do give you money.
That's just how things are, especially right now with the recession, increasing prices of commodities, and real life crises found almost in every corner of the street.
Anyway, back to Jay and his quest.
He tried out what he learned for himself.
Some worked, some didn't.  But the important thing is that the marketing strategies and the millionaires & billionaires business common sense he was able to keep allowed him to live where he wanted, travel where he wanted and generally have the lifestyle he always wanted.
His decision to retake his time from his business by using a better approach has been absolutely fantastic. He had what every business owner, marketer, an agent, or salesman would want:
More Customers, More Sales,
and More Time to Do What
He Really Loves to Do
His take on the question why most business go broke or get stuck in the mud, and my take are exactly the same. Over the interviews and observations I did, the same thing was validated – people who spend BIG and proper attention to marketing win.
But Getting a Solid Marketing
Platform That Makes You Money
Day In & Out Has Its Challenges
A lot of people have a notion that you need to be smart (or probably have a marketing degree), be creative and have a deep pocket full of funds in order to be successful in marketing.
All lies and misconceptions!
On top of these, a lot of people don't know where to start in order to set their marketing right. There were times when we've been asked about "what do I do step-by-step to market by business properly" by people over and over again, even in some of or non-marketing events.
And so, we got together to collaborate on a project that will solve these issues once and for all. BUT we were faced by a big issue:
Isn't It That There's Already
Tons of Marketing Books &
Resources Out There?
Yep...
You see, I can't deny the fact that almost everything about marketing have been written before. The facts, the proven methods, the undeniable case studies etc. – they've been there all the time.
There are tons and tons... and tons of them out there.
So we had to be different: we needed to "answer" to be easier to understand, implement, and bring in results.
We Didn't Want Something
that Wouldn't Work if You're
Broke or Just Starting Out
I started broke... no, I worse than broke. I was knee-deep buried in six-figures of debt before I came into senses and really thought about using marketing to get to a better position (and yes, marketing saved my ass).
And here's what we came up with.
Introducing...
AWESOME ASS: MARKETING
(AUTO-SMASH STRATEGY) 
The Stinkiest Marketing & Advertising Book Ever 
"How to Create Your Ultimate Marketing Plan That Gets Heard, Believed, and Acted Upon by Your Clients... Even If You Knew Nothing About Marketing Before"
Whether you're an advertising copywriter, an account executive, marketing director, consultant, salesperson, job hunter, specialist, professional service provider or entrepreneur, Awesome ASS will help you hook and close your prospects, online and offline.
Now, You Can Take the Gamble
Out of Business and Snatch Advantage,
or Even Dominance in the Marketplace
Here in your hands you hold the means of achieving your own success and enjoying the fruits of stinkin' good marketing.
Automatically smash the three biggest walls that block every marketer's efforts from gaining breakthrough results: the prospect will not listen, not believe, and not act upon your message.
But here's something I haven't seen that's been done before: What makes Awesome ASS unique is the fact that it is packed with scoops, secrets and facts that serves as a really good marketing foundation even the most novices of marketers...
... and as for the more advanced ones, as a reminder of what's important and useful information amidst the information overload that you and I suffer from today.
Here's What's You Get
Inside the 200 + Content Heavy
Pages of AWESOME ASS:
Chapter 1
"What is (Awesome ASS), how it began and what you can get from it."
Chapter Two: One Market
"How to find your hungry mob of buyers and get inside their head… or their purse."
Section 2.1: Finding Niches and Your Hungry Mob
Methods on How to Look for Hungry Mob Ready to Open Their Wallets and Swipe Credit Cards for You
Awesome ASS Timeless Niches List
Section 2.2:  Marketplace Psychology: OATH and Core Desires
I. Awesome ASS O.A.T.H.
II. Awesome ASS Marketplace Core Desires
III. How to Paint a Clear Picture of the Market
Place and Bring to Life a Rock Solid Profile of Your Client
Awesome ASS 10 Market Assessment Questions
Chapter Three: One Message
"How to look for your product's pound-for-pound knockout message and marketing theme, and mark your territory in the marketplace"
Ten Products with a Crystal Clear USP
Awesome ASS 3 Simple Guide Questions for Easier USP Creation & Review
Section 3.1: Your Awesome ASS UVP (Unique Value Proposition)
How to Demonstrate High Perceived Value
Eight Tips to Increasing a Product's Perceived Value
Section 3.2: Compelling Themes and Story Lines That Evoke Response, Cultivate Trust, and Initiate Super Glue-Like Bonding
Eight More Compelling Themes and Story Lines That Evoke Response, Cultivate Trust, and Initiate Bonding
Section 3.3: Principles In Fine Tuning Your Marketing Message For Better Response and Engagement
Exercise # 1: Six Awesome ASS Marketing Message Brainstorming Questions for Business Owners and Marketers
Exercise #2: Awesome ASS Research of Competition and/or Similar Businesses, Products and Services
Chapter Four: One Outcome
"How to Lead Your Market Closer to Sales Systematically, with Less Time, Money & Effort Usage on Your Part"
Awesome ASS MAP (Marketing Automation Plan)
"Your bird's eye view of Awesome ASS' entire marketing system in action…step-by-step"
Section 4.1: Awesome ASS MAP Step One: Collect the List
The Truth Behind Harvesting Your Prospect's Contact Details
Seven Reasons Why 'Collecting the List' Might Be One of the Smartest Investments in Your Business Today
Rules and Laws Around Collecting Email Addresses
Five Criteria You Could Use When Choosing an Autoresponder
Is There Really Gold in Giving Your Prospects an Awesome Ass Ethical Bribe or a Gift?
Seven Ways You Can Build Your Email List
Section 4.2: Awesome ASS MAP Step Two: Educate and Bond with the List
Five Secrets to Relationship Building, Achieving First-On-Mind Status, and Keeping Clients
Section 4.3: Awesome ASS MAP Step Three: Sell Awesome Shit to the List
Steps to Creating a Sales Page: 10 Step Sales Page Formula (Template)
Seven More Tips for an Awesome ASS Sales Page
Chapter Five: Breaking Wall # 1: Not Listen (Read, Listen, Watch)
"How to Get Your Prospect's Attention and Hold His Interest"
Section 5.1: How to Get "Listened To" Using Headlines
Eight Variations of the 'How to' Headline
Section 5.2: How to Get Listened To (Read) Using P.S.es
Chapter Six: Breaking Wall # 2: Not Believe
"Becoming More Believable: How to Exhibit Credibility in the Marketplace"
10 Believability Gambits that Win Trust and Crush Objections
How to Get Effective Testimonials
Awesome ASS Believability Gambit Checklist
Chapter Seven: Breaking Wall # 3: Not Act
"How to Make People Bend to Your Will… in a Cool, Cool way"
Call to Action: Pointing Out a Marketing Material's Specific Purpose
3 Tips to Create Your Awesome ASS Call to action
Action Elements: Nice Factors that Makes Your Customer Act
Two Principles That Help You Create an Irresistible Special Offer
Action Elements Questionnaire
Chapter Eight
Six More Awesome ASS Dirty Marketing Tips from the Trenches
PLUS Bonus Resources Section
Regardless of your marketing skills, this book will take you along a road of easy to understand and implement principles and techniques which encourage ever improving thinking and attitude.
This Manual Shows
You, from A-Z,
How to:
Create a marketing message or hook that expresses the personality and benefits of your products or services like an ice steaming under the hot sun – so that you're comfortable with your marketing style and are assured that you're moving on a path that is calculated to engage your rospects
Analyze your target market and successfully position your offer – so that you feel safe that you're placing your energy and resources on a marketing that marks your own territory in the long run making you the only choice of the market category you define
Craft  effective written copy for print ads or online materials– so that the ads you put out converts and actually put more money in your pocket and not the other way around
Come up with an irresistible offer – so that you're sure to make money from the time, money, or effort you'll be investing to come up with a product that you know will most likely sell over and over again
Attract loads of fresh clients and profit more from sales – so that you solve the issue of having not enough steady cash flow. In the simplest sense, having fresh clients coming in your door in an almost "slippery-like" manner keeps you certain that your business keeps afloat and stays alive
And many more…
Imagine being the marketer that's able to see ahead, the big picture, and the small details at the same time… being able to have more room for adjustment and flexibility, no matter the challenge that's ahead.
So, we finally come to this question...
How Much Does This
Information Bombshell of
a Book (Awesome ASS) Cost?
$ 127? Nope... though the contents of Awesome ASS can easily give you back that much value multiplied, we're not going to charge you that much.
Not even $ 97... or $ 67...
Because we're opening our doors early today, you'll get a pre-launch special price of...
$97 only
Use coupon code "awesomedex" to
get $30 discount upon checkout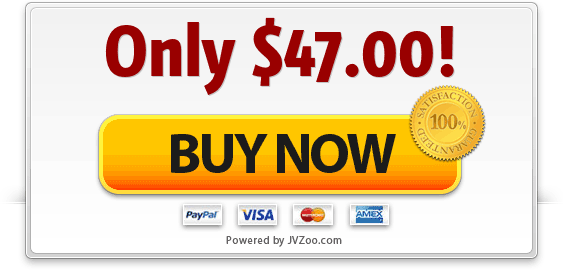 Yes that's right - You get all the meat, the sauce, and the ketchup with a very low pre-launch special price.
Let me tell you again:
You Get a Reference Book You Can Carry Anywhere and Actually Use to Joggle Ideas, Swipe Concepts, or Review Your Marketing Blueprints Easily
This book was designed to an easy read because we know that you're a person that values time.
We also understand that you're time is money.
So instead of giving you a long-winding book, here's something that's easy to bite, digest and implement... and you can start taking action within the first day you take this book out for a little fun reading.
I'm talking about having a resource that is designed to give you results easier and faster.
Awesome ASS carries tricks-after-tricks that simply create strong emotions in your prospect that gravitates towards you. Building up in an irresistible, internal desire to agree.
Awesome ASS is the kind of marketing that carries principles we've successfully implemented for companies and small-medium local businesses clients for a long time.
It was born from our research and observations into the human psychology of what causes people to notice you and buy things.
If you prepare a marketing campaign that smashes the biggest walls of marketing out rightly - you can hijack logical objections and create a deep sense of bonding and trust with your clients.
This book explains it all...
Awesome ASS Is Unique in
Itself by Being a Product of Two
Marketing Point of Views:
One from someone who is somewhat green, bold and daring in the marketing world. The little go-to-guy who services the big guys and is now ready to take names and kick-ass
And the other, a well experienced business strategist and well-seasoned marketer
What this means is that whatever level you are in right now, you'll see the money-making principles that both a novice and pro agree on.
Use these easy to understand and implement tactics and watch as you sell more of your stuff and make people agree with you - period.
Funny thing is, though there are good people who use the secrets you're getting inside Awesome ASS: Marketing for ethical and often humanity serving purposes...
... these tactics can be used against you by scumbags and dirty-money-sucking-mongrels. And we both know you're in risk of running into them every day.
Imagine yourself recognizing them before they even get you.
Wouldn't it be great to resist - and not taken advantage of?
Anyway...
Are You Willing to Finally Get
Your Marketing Right, Set It Up So It
Works Almost on Autopilot, and:
Get more people to see what you have to offer?
Attract more prospects willing to hear the things you have to say?
Raise the awareness about an idea you are pushing?
Sell more damn stuff?
Awesome ASS is the resource for you if you're seeking a sure-fire way to achieve  growth - independence and security all in all.
Get it today by clicking the button below. Remember, you're getting it at a cheaper price because we're on a pre-launch sale at the moment.
$97 only
Use coupon code "awesomedex" to
get $30 discount upon checkout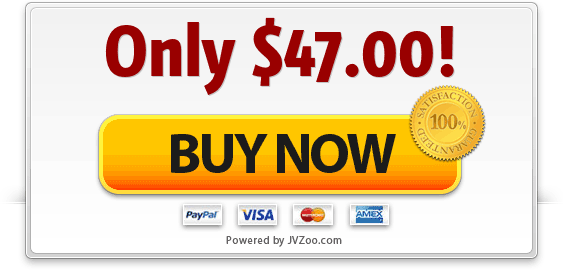 To Sum Things Up, Here's
Why This is Relevant to You...
Businesses and careers die because of bad marketing – period. You don't want to be a victim of that right?
Simply waiting just won't do.
You can't just wait for great results to fall in your lap.
You urgently need redefining and superior processes to encourage high-quality prospects and clients to inquire at your door, buy from you, and prefer you over the others... even if they are resisting everyone else.
To stand out from the crowd and cut-throat competition.
Our economy and real life marketing arena demands these new and superior tactics more and more today.
Look, if you are doing really now... and your business is making noise and ton of money in your industry – I'm almost certain that you'll invest in Awesome ASS.
Producers win for a reason.
So, if you're a business owner ready to create massive results... or a dynamic sales agent who wants top level commissions without a hungry stomach and torture of a fifty hour work weeks...
YES, YES, YES – AWESOME ASS IS FOR YOU
$97 only

Use coupon code "awesomedex" to
get $30 discount upon checkout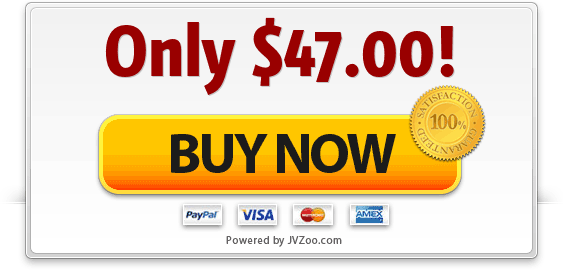 So, see you on the other side and let's start smashing!
Sincerely,
Dexter Paglinawan
"Your one and only accidental copywriter and
marketing needs go-to-guy for the #1's -
from way up high Philippines'City of Pines"
P.S. Again, this is your time to discover how to develop your own solid ultimate marketing plan. You simply follow an amazing new concept that shows marketing success can be reduced to a formula – a principle based system that almost never fails. Get Awesome ASS today while we are on a pre-launch sale.
P.P.S. Stop cheating yourself out of this opportunity - get your hands on the answers to your marketing problems now. Do not insist that your business is different and continue spending more time, money, and effort in promoting your business than you should. Put your marketing on steroids and unleash your income today.
$97 only
Use coupon code "awesomedex" to
get $30 discount upon checkout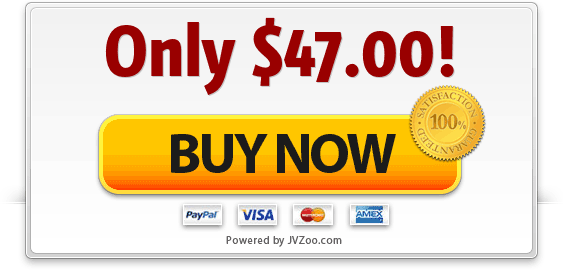 P.P.P.S. The danger of you not setting up your marketing platform based on proven principles... if you're not getting it streamlined, scalable, and ready to run on autopilot... if you're still dismissing the fact that marketing is what puts money in your business and keeps it alive – then you'll keep on spending too much time, money, and effort in your marketing and business campaigns, only to get subpar results, or even worse, go broke and out of business. Smash this situation and let AWESOME ASS help you today.